Google Local Service Ads Management
NEW Google Local Services Ads Management
Google Local Services ads get you up at the top of results when locals search online. INSTANTLY!
With Google Local Services ads you can:
What Are Local Service Ads?
When your customers Search in Google,  your ads will show up on the very top of the search results!
25.3% of searchers click on these new ads!
SITEDESIGNZ Helps You Show up on Google when these searches happen.
Local Services ads appear on Google Search results, so in-market customers near you can find and contact you immediately and book appointments with your CSRs.
The Best Part is You Only Pay If and When you Schedule!
Another great feature of Google Local Search Ads (LSAs) is that you only pay when customers schedule appointments through your ads. This allows you to continue with ongoing SEM, SEO, Display, and outbound contact strategies only when needed.
What is the "Google Guarantee"?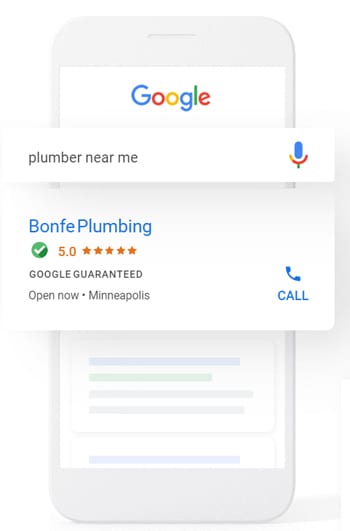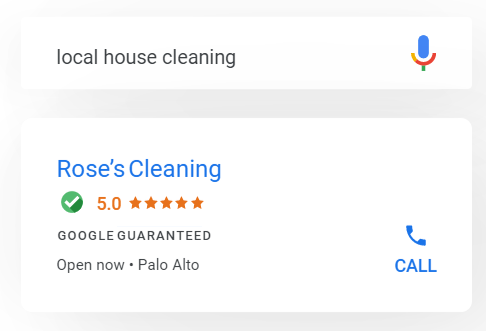 Ready To CRUSH Your Competition?
Use the form below to contact us. We look forward to learning more about you, your business, and how we can help you achieve even greater success.